What is Freshers Week?
Freshers Week is the annual period of university student orientation, lasting anywhere from 4 days to 2 weeks, where first-year students are welcomed to their university with a variety of events, parties, and networking opportunities. Freshers Week usually takes place just before the start of term, in order to give new students a chance to get to know their classmates and their new city before university properly starts.
If you are starting university soon, then make sure to check out our tips for starting university.
Why is it called Freshers Week?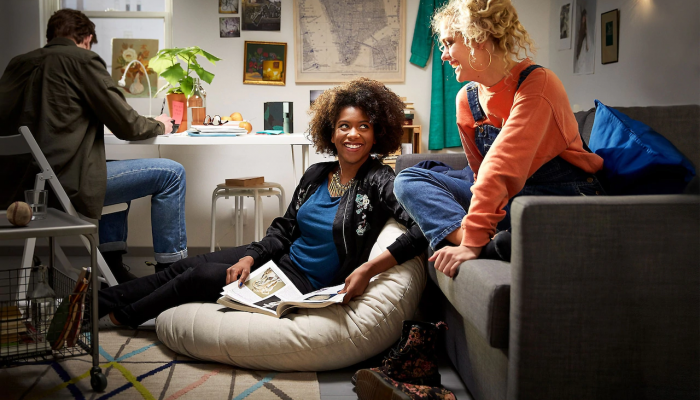 Similar to the US term 'freshman', first year students at UK universities are often known as 'freshers'. This is due to university being a 'fresh start', and that the new students are all 'fresh' from college/university. At most universities, the events for new students usually take place over a week, thus the name 'Freshers Week'. However Freshers Week does not necessarily have to be exactly a week long!
What happens in Freshers Week?
Freshers Week is infamous in the UK for its parties and drunken nights-out, but there is much more to Freshers Week than just drinking. Usually universities put on a number of events to try and encourage students to meet each other and join university societies. These events, known as 'Freshers Fairs' or 'Society Fairs', are a great opportunity to get some free goodies from different brands, find out about all the clubs and societies available at university, and meet some new friends! Joining societies is a great way to make friends, so you should definitely go to the Freshers Fair to see what your university offers. Some of our favourite societies have been the 'Quidditch Club', 'Chocolate Society', and the 'Sitch n Bitch Society'. Check out our list of the 10 craziest university societies here. Whatever you are interested in, you are likely to find a society that perfectly matches you!
If you happen to be going to university in London, Sheffield, or Glasgow, make sure to check out our very own Freshers Festival, which is a bigger sort of Freshers Fair where you can get freebies from hundreds of top brands. Click here to find out more about Freshers Festival.
Aside from Freshers Fairs, Freshers Week will often put on more informal events for you to join. This includes pub crawls, networking events, and student quizzes! We really recommend going to as many of these as you can, as it will give you the best chance of meeting with as many different people as possible, something which we believe university is all about.
Of course, it wouldn't be Freshers Week without a student night out. Many of the bars and clubs near to your university will put on special Freshers Nights during Freshers Week. This is a great way to have some fun and experience a classic university night out with other first year students before the rest of the university return to campus.
How to save money in Freshers Week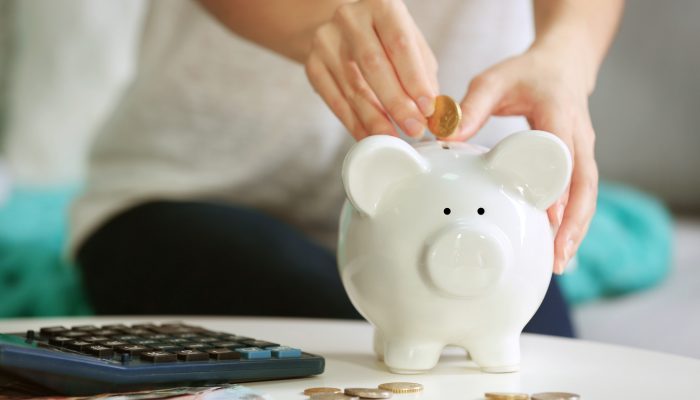 Before joining university, you should already have sorted out your student bank account. If not, then don't worry, we have made a comprehensive guide of the best student banks to help you choose your bank provider. 
With so many parties and events happening during Freshers Week, it can become very expensive. Here are our top 3 ways to save money during Freshers.
1. Don't take your card on a night out:
Despite Apple Pay and other phone payments making this tip slightly less relevant, it is still a good tactic to follow. After having a few drinks, you may not be in the best state of mind to make good financial decisions! If you only have cash on you, you probably won't be able to afford the 10 jagerbombs for the 10 friends you just met, something which you might end up regretting in the morning.
2. Go supermarket shopping for food to cook:
Whilst Freshers Week is extremely busy, you should certainly still have time to go supermarket shopping. We have heard stories of people eating takeaways or restaurant meals every single day of Freshers, which can end up being exceedingly expensive. So go shopping, buy food to cook (pasta, rice, meat), and you will probably save hundreds of pounds over your first couple of weeks at uni!
3. Make use of freebies:
As we said earlier, Freshers Week is full of fantastic freebies! Many students will receive a 'Freshers Pack' when they move into their halls which often contains some great restaurant deals. Equally, if you attend Freshers Festival / a Freshers Fair you will likely receive free food, drink, and vouchers to spend over the next few days. Domino's Pizza are renowned for giving out free pizza vouchers to use during Freshers Week. So make the most of all these deals before they run out!
Tips for Freshers Week
Apart from saving money, there are many other important things you need to do to make the most out of your Freshers experience.
1. Join the Doctors:
Freshers Week is the time when you should look at signing up to your local doctor. If you are taken ill, you don't want to have to go all the way back home to see a doctor, you want to see one by your uni! Most universities give instructions for how to sign-up, but if you want some extra information, we have a full guide on signing up to the doctors here.
2. Freshers Flu:
Speaking of the doctors, something to be wary of during Freshers Week is Freshers Flu! This cannot realistically be avoided, and most freshers experience some sort of illness during their first few weeks at university. We have a useful guide on dealing with the effects of Freshers Flu here.
3. Cooking:
Finally, Freshers Week is the perfect time for you to learn how to cook. The longer you go without cooking, the more money you are going to waste, and the less likely it will be that you will want to learn. Cooking at uni is actually pretty fun, it can help you stay healthy, and it is a great way to make friends! After all, food is the way to everyone's heart… If you want some more cooking advice, check out some of our student cooking recipes here. 
We hope you enjoyed our Freshers Week guide. If you want more tips for Freshers Week, check out our Freshers Do's and Don'ts Guide. Or if you are looking for more general student / university tips, check out our complete student guide here.