We recently sent out the third of our series of weekly emails offering help, advice, messages of inspiration, deals, freebies and a chance to smile during this tough time. We will turn the email into a blog post each week for those people who prefer blog content.
The Antidote to Isolation
Welcome to our weekly antidote to isolation, some fun, a sweet giveaway, laughs and a few things to ponder. 

Oh and next week we'll be dropping an announcement on this year's biggest virtual student event so be sure to stay tuned for Early Bird tickets.


 Say hello
1.  Fun & Frivolous
#Couchella
This would have been the first weekend at Coachella so why not have your friends get together and play favourite festival songs over a Zoom call, sit back on your couch and enjoy the music. Dress up in the festival clothes that you bought for your cancelled holidays and festivals #stayathome. Sign up for a free zoom account here and check out #Couchella for some inspiration.

A Tiger is for Life, Not Just for Lockdown
You can now have the pet you always wanted, easily bringing wildlife into your living room using Google's in-search AR. Bring a lion, bear, wolf, hedgehog, snake and many other cute and terrifying animals into your home. So get creative and have fun. Find out more here.
2.  You've Got This
Notes from the Universe
Brighten your day with Notes from the Universe. What started in 1998 as an email sent out weekly to 38 addresses has since blossomed into today's daily Notes from the Universe, sent to over 800,000 subscribers in 185 countries! These Notes are brief passages written by "The Universe," personalised with your name and designed to remind you that you have, indeed, been given dominion over all things – https://www.tut.com/account/quicksignup

The Iceman

Wim Hof, total legend, is running a 40-day quarantine challenge (check it out here). By doing his daily WHM breathing and cold showers, he suggests you can help boost your health and reduce stress. There is also a mini-course you can try out for free.
3.  Show me the Money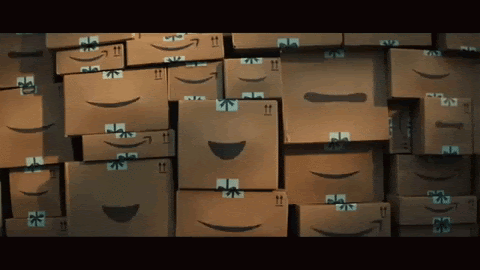 Once Upon a Prime
Get 6 months free Amazon Prime. Students can get free Amazon Prime for six months which includes next day deliveries plus access to their music and video streaming services, Kindle lending library and photo storage (usually £7.99 per month for non-students). To get the offer sign up here. You must be a UK student aged 18+

Competition Time
To help you get started with your new Amazon Prime account we're giving away a £50 Amazon voucher. All you need to do is sign up for a free 6-month account here and email us ([email protected]) using subject Amazon. One lucky winner will be picked at random on 20th April 2020.
Meme that made us laugh
Reality of lockdown…
Quote that made us think
"You're braver than you believe, and stronger than you seem, and smarter than you think."  
A.A. Milne/Christopher Robin.
Music that made us dance
Moments that made us smile
It has been beautiful to see images on social media from residents in Northern India who can see the Himalayas for the first time after pollution levels drop due to lockdown.