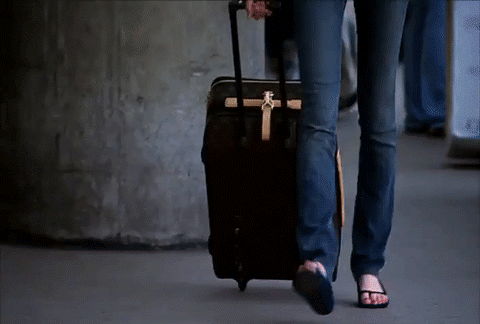 Top Tips for Students Starting University this Year
As the new university year is approaching it can make any eager fresher worry about the daunting process of moving away from everything you know as home. Starting university is a huge step toward becoming an adult and gives you the chance to prove to your mum that you do know how to use the washing machine. So to ease those nerves, here is our best advice for grabbing opportunities, making friends and to make university really feel like your second home.
The first thing after being accepted to uni is to sort out where you are living and what to pack. Remember your uni room may not be big enough for all of your belongings so you need to prioritise what you really need. This includes the little comforts that you are used to that will help you feel settled. Some student rooms lack storage so after finding out about your accommodation, you may need to get some more; desk trays and storage units can be picked up from Wilko or Home Bargains.
Also, check your emails for welcome messages. This may also provide useful information on what time to arrive and where to get your keys, as well as the program for your first few weeks. We also recommend getting a student bank account, this will come in handy when it comes to working out your budget as some come with great financial perks and extra gifts.
Get Involved
Many of us apply to university because it is a way to improve employability after graduating. However, being a student is far more than your university course as there are endless opportunities to develop your skills and to gain friends for life.
On your first day, you are all in the same boat so introduce yourself to your new flatmates. It is normal to find it scary introducing yourself to strangers but you are all in it together. Wedge your door open and be sociable!
Take a walk with a flatmate to work out your surroundings; the laundry room, reception, and bars are bound to be the first things you need to know! Check out the route to lectures and where you will go food shopping.
Freshers Week
Freshers week is a great time to get to know new people and your new home, it is meant to be one of the most memorable university weeks! There are so many fun events put on by universities and the Freshers Festival is not one to be missed! You are bound to pick up lots of freebies so make the most of it. The freshers nights out are also a great opportunity to meet new people who aren't living in your flat or on your course.
Join a Society
The fresher's fairs are also a great chance to see what societies are available. The average UK university has over 100 societies for their students to join. From Tea Society to Politics to every Sport known, there are plenty of opportunities to try something new or join a society within your comfort zone. It will give you a well-deserved break from academia and partying. As well as being an opportunity to meet new people, learning a new skill also looks great on your CV and boosts any future job application after graduating. You could also apply to run the societies, this will show employers that you can manage responsibilities and develops valuable skills such as organisation.
Budget
It can be very easy to fall into the rhythm of takeaways, ready meals and nights out, but you will soon realise the student budget is not made for cocktails and Ubers, sadly. Start by working out how much you can spend a week and break it down from there to work out your weekly spending. There are lots of apps to try out to help you with this!
Another option to help you manage your budget and gain some extra income is to get a part-time job. Check out whether your university has any opportunities or check out the student jobs here. Make sure to check the working hours so you can balance work and study!
Learn How to Cook
To help your budget it is worth learning how to cook. You don't want to be a member of the flat always asking for others leftovers. Start with a simple student cookbook, there are plenty of easy pasta dishes that you can learn! Also, try to cook with your flatmates, this will make it more enjoyable as a social activity.
Look out for Eachother
It is also completely normal to miss home and everyone does at some point! Keep in touch with your family and friends from home and don't be afraid to tell your uni friends how you are feeling. They are most likely to feel the same! Most universities have support teams to help you with things like this so you can always contact them too.
Distractions
Our last top tip is for studying. Distractions are plentiful at university, but when you need to study find yourself a quiet place where you can get your work done. Also, it is okay to not always be a social butterfly. Don't be afraid of taking yourself away to your room to take a nap, watch a movie or phone home.
If you follow these tips you will make your student life a lot more than just the course title. Remember, the first year is meant for memories and experiences, so work hard, play harder!
Written by Rebecca Hart, an Online Marketer at StudentJob. If you are looking for a job but not sure where to start then check out StudentJob! Our application tips will help you create an effective cv, cover letter and help you smash interviews!